ABOUT US
Welcome to our
Campus
why choose us
Why Concept Junior College?
At Concept Junior College (CJC), we take pride in our endeavours to arm students with essential knowledge and skills for living, in particular the ability and confidence to study, understand and apply any subject whatsoever, using the technology of study – as discovered and delineated by philosopher and educator L. Ron Hubbard – so that they can successfully follow whatever path they choose in life.Striving for a vibrant and dynamic academic atmosphere is a wholesome and holistic exercise. This calls for the integration of students in the qualitative processes of the college. The aim is to make learning an enriching, fulfilling, and enjoyable experience through a multidisciplinary approach, combining theory and practice in pedagogy. The focus should be on not only 'what is taught' but also 'the way it is taught'
Over 3000+ enrollment
We Are One Of The Best college in Nagaon
The college is under the control of "Shristi Educational Society" which was established in the year 2009 with an objective to promote activities for socio-economic and educational development by undertaking various educational programmes for quality education of international standard. The society also aims to upgrade the High School and Higher Secondary Education by providing financial and moral support to poor students.
Mission and Vision
Concept Jr college (CJC) has a mission to prepare children who are lifelong learners with good character values and high academic goal, supported by strong family and community involvement. On June 17th '2009, in the heart of the Nagaon town, a group of highly educated and zealous youth shouldered the onus to revolutionize the concept of teaching under the banner of Concept Jr College. Since inception the college has been true to its resolution. It is no surprise that within a short span of time this institution has earned the reputation of being be the Hub of Scholastic Talent that has refined educational scenario of the Town/State. The institution has the Mission to guide the students to their professional goals for a bright and secured career. The institution believes that 'Give us a child, Take back a Leader' is deeply embedded in the hearts of our students as they move ahead to win more accolades.
Through its programme the institution enhances the intellectual, emotional and physical well-being of the students leading to their holistic development.
The purpose of education is to make good human beings with skill and expertise… Enlightened human beings can be created by teachers
– APJ Abdul Kalam
Our Cheif Executive Members
Mr. Mrinal Jyoti Bezbaruah
Deptt. of Chemistry
Contact +91 9864193944




Mr. Bhabananda Bora
Deptt. of Physics
Contact: +91 9435367723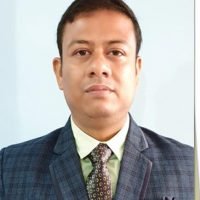 Mr. Deep Kumar Bora
Deptt. of Chemistry
Contact: +91 9435769605




Dr. Ananta Kumar Bora
Deptt. of Mathematics
Contact: 7002763371




Education is the most powerful weapon
which you can use to change the world.
—Nelson Mandela