From The Desk of Principal
It gives me immense pleasure to welcome all the students to Concept Junior College. Dear students, as we step into this new academic year, filled with hope and dreams of scaling new heights, I wish you all the very best. Our college has privileged of having a healthy, harmonious ambience and rich values which have played pivotal role in shaping the future of innumerable students. Our College cares for the individual development of each and every student. We follow "mentor system" under which a group of students is put into the multi-pronged web of a teacher. We accord prime importance to the behavioral discipline, moral integrity and cognitive development of our students. We strongly discourage the use of mobile phone within the college premises and stringent measures will be taken against such student if they are found with one. I believe in upholding high standards with an absolute commitment to strive to understand and improve the educational process, using team strategies, while wholly centering on student achievement. Our staff fruitfully employ two diverse strategies that are of love and logic to faster a positive learning environment for all our students. Though love and logic seem to be two contrasting forces, but love help nurture trusting relationships, where students feel respected , appreciated and loved by the teachers, logic develops in students personal responsibility, self-control, good decision making skills, self-confidence and character building with high moral values. The parents are the most strengthening power in shaping the future of children. Your consistent support empowers us to do more and more. We, at Concept Junior College, encourage you to come and speak to us in person for a more detailed perspective. I look forward to work with you as we help build an institution where parents are welcome at anytime, students are engaged in meaningful learning and the staff members are valued and appreciated for their efforts.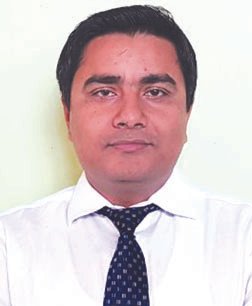 Dr. Mrinal Jyoti Bezbaruah, M.Sc. (GU)
Principal
Concept Junior College
Mrs. Bhanu Rama Borah, M.A (GU)
Concept Junior College
From The Desk of Rector
Education came into being with the origin of mankind. Formation of society automatically created need of educating its members to sets of accepted common knowledge covering all possible aspects for sustenance and advancement. Thus "Formal Education" started growing since the advent of civilized society and reached the stage we see today. Now-a-days, the word Education usually means Formal Education. Education is not just a process of providing knowledge adequate for securing a future job, but it is indeed a lifelong process, which creates an understanding of moral values to guide one's life. It is a process of systematic guidance to our pupils to be the future of our country and to be able to fairly sustain, participate and contribute positively in the ever changing world with self confidence, justice, wisdom, courage, skills, attitude, values etc. so far acquired. Education is thus always a milestone of society and our students represent our hopes and dreams. Parents, students and the college authority together form a team and compliments each other's endeavours in this process. At this point, I would like to assure that "Concept Junior College" will always remain as the foremost temple of learning, where "Equal opportunity to all" is the foundation of adopted institutional concept. At last, I wish you all very rewarding successful achievements and always remember to be kind, be just, be safe, be honest and do your best.